Weston on the Green is a village with easy access to Oxford and Bicester and close motorway (M40) and A-road (A34) links to London, Birmingham and the south of England. There is a strong sense of community here in the village. We have a thriving Village Hall with many village groups and organisations that meet there.
We are also very lucky to be served by excellent schools and local businesses in the area.
The business of the Parish Council is recorded in the form of Agendas and Minutes. You can access details of previous meetings and the Agenda for the next meeting. A calendar of meetings giving details of all the Parish Council meetings to be held is available. You will be able to view the Parish Council accounts - not an exciting subject but something we are obliged to publish! You will find links to other groups and subjects of interest both in the village and the local area.
The Parish Council also has a Facebook Page where the latest information is also posted: www.facebook.com/wotgPC/
Should you wish to volunteer to help with any projects in the village or are interested in becoming a Councillor or advisor to the Parish Council please do not hesitate to get in touch.
I hope you enjoy using the website.
Diane Bohm, Chairman
Please use the following links for:
Useful Contact Numbers during the Coronavirus Pandemic
Weston on the Green Parish Council's Website Accessibility Statement
-----------------------------------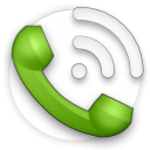 Please contact us if you have any questions concerning the work of the Parish Council, if you have any concerns that you feel the Council should be aware of or where it can help or support you. You can use the navigation menu above to find your way around the site.
Contact - please direct all website enquiries to the Parish Clerk - Tel: 01869 350282 / Email: clerk@westononthegreen-pc.gov.uk
Legal disclaimer: Please note that Weston on the Green Parish Council are not legally responsible for outside links on this site or the content of those sites nor do they endorse any advertisement. For full details of disclaimer see "Website Privacy Policy & Terms of Use (PDF)"
Site last updated: 6th December 2023